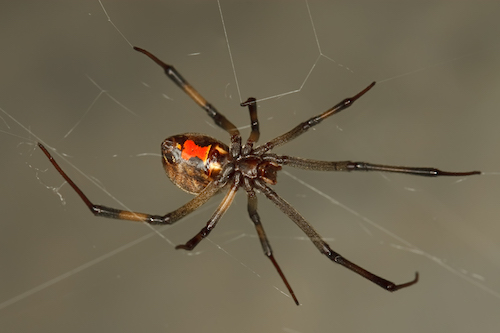 In 2012, researchers at the University of California, Riverside discovered that brown widow spiders – less venomous than their black widow cousins, but still plenty venomous – have begun taking over Southern California, and are quickly making their way north and into Central and Northern California. The spiders have been on the radar of pest controllers and pesticide developers as they have been becoming more prolific in the area. They also are known to have egg sacs that are particularly resistant to pesticides.
Thankfully, researchers at the University of California, Riverside have just recently developed an oil-based pesticide that has proven much more effective at killing brown widow spider's egg sacs than water-based pesticides are. Dr. Dong-Hwan Choe, a co-author of the study, said, "Th brown widow spider egg sac is constructed with highly hydrophobic silks, so the water-based pesticide sprays were not very effective in penetrating the egg sac and impacting the eggs inside.
"In contrast, the oil-based aerosols were highly effective in penetrating the egg sac silk, providing the compete prevention of the spider emergence." Choe went on to add data regarding how prolific of layers the adult brown widow spiders are: "Field-collected brown widow egg sacs in Southern California average around 135 egg sacs with a range of 23 to 282 eggs." Thankfully, with this new data on th effectiveness of oil-based pesticides, there is a likelihood of quelling the spread of non-native brown widow spiders throughout California.